Always aware of the ethical and social significance of the films it produces.
Ipotesi Cinema was originally a film school created in 1982 by Ermanno Olmi. The Company's life philosophy is closely linked to observation and documentation of reality and it has always been very aware of ethical and social meaning of the movies produced. The school method provided a collective workshop but, from 2000, the Company confirms its efforts in the field of production.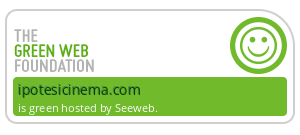 the future is to cultivate the space of dreams and fill it with will.
Ermanno Olmi

My choices have never been strategic choices, made at the table, but are dictated by a need that arises from time to time while I act within a situation. So my cinema corresponds to my way of looking, to my sight.
Ermanno Olmi
I was trained in the field of documentary, in a mode of operation that is the shooting of a reality that is outside of your provocation. It's not the reality, instead, of the fiction that is provoked by you, so it's organized. Therefore, the resumption of this reality is the summary interpretation of this reality. It's what happens in life.
Ermanno Olmi
I write a lot of things, a lot of things; after that, while I'm shooting the film, I constantly modify it, so much so that every day I rewrite it. Why? But because, fortunately, reality is constantly changing. So why don't I have to change?
Ermanno Olmi